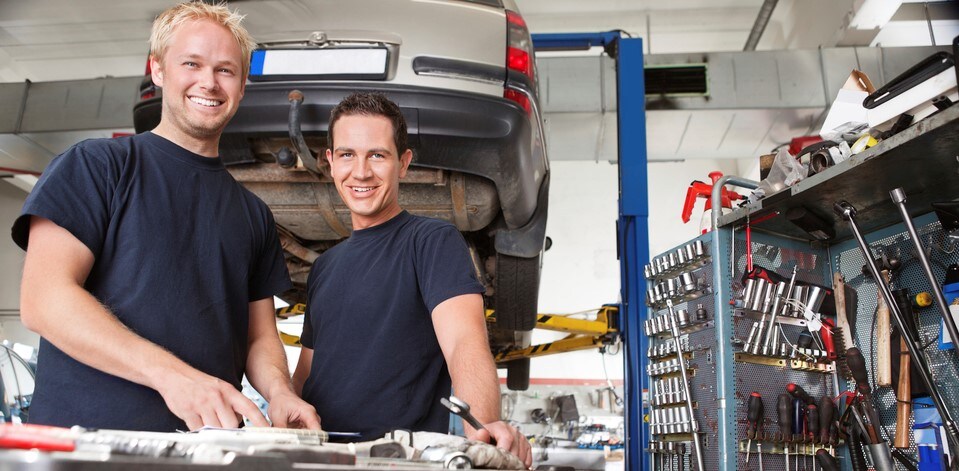 Welcome to our Parts Center serving the Glen Burnie area!
Shopping for auto parts can be difficult. There are a number of different brands and it can be hard to tell if you are buying a quality part. Cut out the confusion by visiting our parts center. There, our expertly-trained professionals can help you find the exact automobile part that you need to service your vehicle.
Do you have a Honda SUV, like the Honda CR-V or the Honda HR-V that suffered a bit of damage on your last camping trip? Call or stop by today and one of our staff members will be happy to take you through our massive inventory and find what you need.
Were you driving to work yesterday when your check engine light came on in your Honda Civic or Honda Accord? An oil change is a simple procedure that many folks know how to do themselves, but check with our staff to make sure that you are getting the right parts. If your vehicle takes synthetic oil, it is essential that you get a longer lasting oil filter that can last more than 3,000 miles. If not, the filter will fail sooner than the oil will break down.
Why Buy a Quality Auto Part?
Don't make the same mistake that many of our customers make. Don't go to a local shop and allow them to convince you to side with a lower quality vehicle part. If you install one of these parts on your car, truck or SUV, you may end up regretting it.
That is because lower quality parts tend to wear faster than other parts. That means that you will need to replace it sooner, which ends up costing more than you initially saved on the part because you will need to make more frequent visits to the shop. It also means that you get less time to spend on things you actually enjoy, like shopping in Baltimore or taking a day trip to Annapolis.
Buying a quality part from our dealership is also beneficial because you know it is the exact right part. Some auto parts stores have inaccurate systems or poorly trained staff that often sell you the wrong part. If you install it, it may actually cause more harm than good to your vehicle. Further damaged from the wrong part can lead to more costly repairs.
Our Inventory of Parts
It doesn't matter if you're from Laurel or Ellicott City, we can help you find the part you need. We have a wide-range of quality OEM parts in our inventory for you to choose from. Were you recently driving past Fort McHenry or the Port Discovery when you popped a tire? Don't worry, we have a number of different tires for you to choose from. We also have:
Oil
Oil Filters
Air Filters
Car Batteries
Coolant
Spark Plugs
Brake Pads
Brake Rotors
And Much More!
Take advantage of our competitive rates on these parts. If you visit us and we don't have what you are looking for then we can order it for you! If you know the part that you need then you can call or order your part online. Once we receive your order, we will process it and give you a call when your part arrives.
When you are shopping for a part at our Honda dealership, ask about our parts specials. Sometimes we run specials on particular parts that we have a surplus of in our inventory. This translates into added savings in your vehicle repair journey!